My best cosplay photoshoot of 2012 and a photoseries that I am proud of too!
Love working with Hydeaoi, probably my top cosplayer to work with, in terms of rapport, mutual understanding/thinking, working methods, and the love for this series.
For more insights of this shoot, do read Photographer's Note at the end of the post.
Now just enjoy the photos!

这套系列是我2012年拍的最喜欢的cos外拍,也算是一部我值得骄傲的作品。
很喜欢和Hydeaoi合作,可以算是我最喜欢合作的一位coser。
因为她的肢体语言,表情超赞,我们合作也很有默契,想法和做法类似,外拍过程就很简单了,最重要我们对EVA系列的爱。
希望你们会喜欢这系列的图片!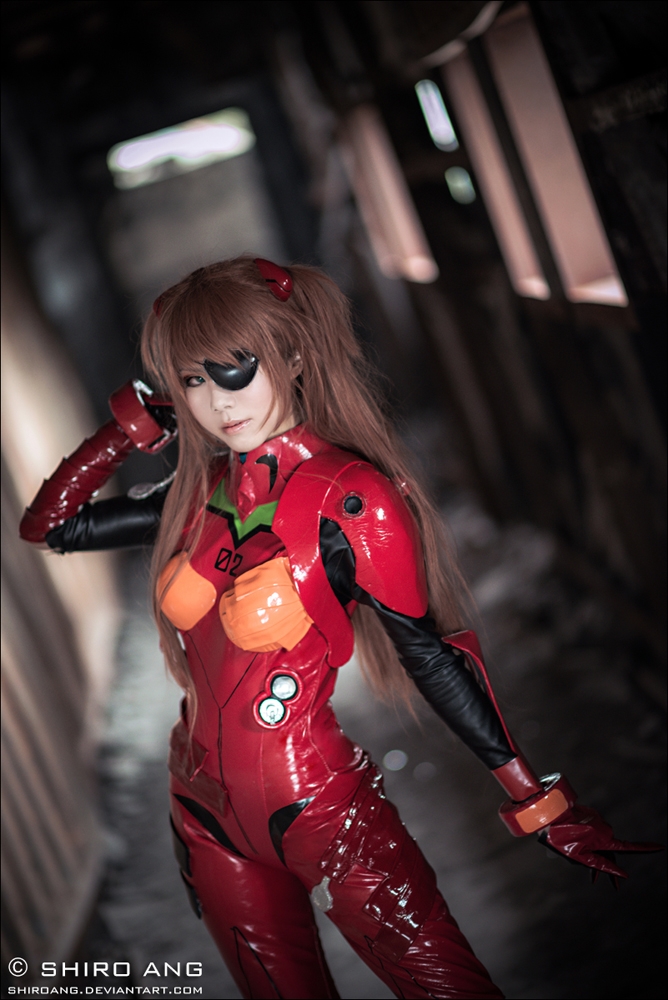 Photography【摄影】:
Shiro Ang
Photography Assistant【摄影助手】:
Shuichi
Asuka Langley Shikinami 【式波・アスカ・ラングレー】
: HYDEAOI
Rei Ayanami 【綾波 レイ】: 倩依

[0回]
Photographer's Note
Camera Used:
Lens Used:
Nikon AF-S 24mm f/1.4G
Nikon AF-S 85mm f/1.4G
For more insights of the shoot, do read an interview I did a couple of months ago with AFA, part of the article I did mention on the thoughts and flow process for the shoot.
Article here:
[INTERVIEW] SHIRO ANG – AFA COSPLAY PHOTOGRAPHY 2012, WINNER
PR